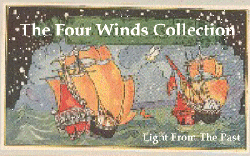 The Four Winds Collection - Toys, Character Collectibles, Movie Memorabilia, Autographs, Ephemera, and Much More
---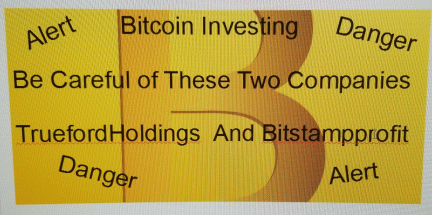 ---
The following pages include toys, action figures, Tootsietoys, Cracker Jack toys, comic characters, ephemera, movie memorabilia, autographs, and many other items. No Beanie Babies.
All S&H charges are based on shipment within contiguous U.S.A and include insurance. Double S&H for all other locations.
---
| | Movie Photographs | Under Construction
Check our ebay ads for collectibles for sale. Four Winds Ebay ads
---
Lot Description
Pinocchio Doll by Ideal. This doll is near 12 inches tall and in excellent condition. Jointed composition and wood doll ca. 1930's. Hat does show some damage. Very nice addition to any Disney collector. Image 2. . .Image 3. . .Image 4. . .Image 5. . . Image 6

Price: SOLD

Wizard of Oz Halloween Mask, "PAR-T-MASK", Einson-Freeman Co., Inc., 1939 Have four of the set of five. In very good to excellent condition. Image-Dorothy Mask Image-Tinman Mask Image-Scarecrow Mask Image-Wizard Mask

Price: SOLD S&H

Schoenhut brown circus horse painted eyes with saddle. Some paint wear on right hind leg. Image 2

Price: SOLD

Wizard of Oz, Complete set of Mego characters in good condition. Dorothy (missing Toto), Wizard, Tinman, Cowardly Lion, Scarecrow, Wicked Witch (missing one shoe), and Glinda.

Price: SOLD

Wizard of Oz, Second set of Mego characters in good condition. Sold individually some missing shoes and excessories. Dorothy, Tinman, Cowardly Lion, Scarecrow, and Wicked Witch.

Price: SOLD S&H

Wicked Witch Price: SOLD S&H

The 3 Famous Flying Marvels Punch Outs , Fawett Publications, Inc. Copyright 1945, Reed and Associates

Excellent Shape and graphics

Price: $125.00 + $8.00 S&H

Printing Block-Antique, HF-310, Printing block for antique shop. Measures 31/4 wide x 51/4 inches high.Image2-Mirror

Price: SOLD S&H

Printing Block-Baseball, HF-310, Printing Block for "Blue Ridge Crooks" (Baseball scene). Possible printing block for cigar box label. Measures 35/8 high x 53/4 inches wide. (ca 1930's) Image2-Mirror

Price: SOLD S&H

Jetsons Thermos, Jetsons Thermos in near mint condition.Image2

Price: $600.00 + $15.00 S&H

Tip Top Weekly-#669:Tip Top Weekly. "An Ideal Publication for American Youth". Magazine has articles about the adventures of Frank or Dick Merriwell. Covers show sports, western, railroad, and adventure. Published by Street & Smith from 1908-1912. We have around 45 plus issues from #630 up to #845. All have had binder repair (early) and some covers are damaged. Some covers suitable for framing. All articles readable. Discount for multiple purchases or purchase the total lot. Call or send email for requests. Tip Top Weekly-#675: |Tip Top Weekly-#679: | Tip Top Weekly-#723: |

Price: SOLD

Two folder (about 11/2 inch thick ) with early (1934-1937) historical aviation documents, photographs (50 plus), newspaper articles, signed letter heads from Transcontinental & Western Air, Inc. and United Air Lines. Signed War Department, Office of the Chief of the Air Corps, signed Radio-Craft, General Tire & Rubber Co. documents and National Geographic Society News Bulletins. Both folders have information about early aviation radio and communication equipment. Two offical photographs of the U.S. Army Air Corps from Nov. 2, 1912. One photographs shows Lieut. Joseph O. Mauborgne and Lieut. Follett Bradley who installed and operated first military air radio set at Ft. Riley, Kansas - November 2, 1912. Photograph also has two early bi-planes in the background. A fantastic collection of early aviation paper collectibles and photographs for the aviation historian.

Price: Negotiable S&H
.
---
For more information send email to: Four Winds Collection
---
---
Thank you for visiting our page!
Old Glory Antique Marketplace                The Four Winds Collection (New)
 
Booth L-2, Four Winds Collection             P.O. Box 404
 
5862 Urbana Pike                        or   Monrovia, Maryland 21770-0404
 
Frederick, Maryland 21701                    
 
 

---
Four Winds Home Page | Bronze Page | Sports Page | Photographs Collectibles | Order Information
---
Last Update 06/13/2012

© 1996-2012 The Four Winds Collection